ISADE
Invitrox Surface Antigen Detection Enumerator is a patented unique light scattering device. This technological breakthrough delivers rapid and accurate microparticle detection and analysis. ISADE is the only instrument capable of rapidly determining microparticle quantity, cell of origin, size, , and unique proprietary phenotyping strategy.
This breakthrough allows detection of previously undetectable microparticles. ISADE is currently being evaluated for its capability to provide potential life saving diagnoses. In myocardial infarction, lab assays such as creatine phosphokinase and troponin levels are not elevated until after myocardial damage has occurred. However, elevated levels of microparticles can be detected, quantified and phenotyped during a patient's initial constellation of symptoms, allowing for early and potentially life-saving interventional treatment. ISADE is also being evaluated for its ability to provide early identification of:
Stroke
Pulmonary Hypertension
Coronary Artery Disease
Acute Liver Failure
Minimal Residual Disease
End-Stage Renal Failure
Sepsis
Monitoring Therapy Efficacy
Protein Aggregation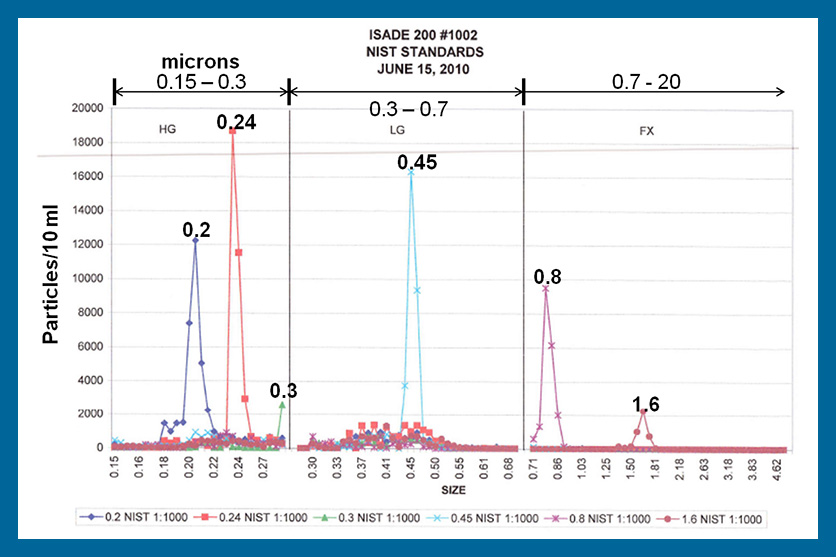 Using a small blood sample, ISADE is the only microparticle detection device capable of rapidly determining the number, size (0.15-20 microns), origin, and shape parameters of microparticles. Invitrox Technologies has completed a Proof of Concept study in acute liver failure—the P value was between .01 and .00001 regarding correlation between total microparticles and patient clinical outcomes.  The Company has just initiated a Proof of Concept trial in Acute Coronary Syndrome (ACS).
Link to HEPATOLOGY: Role of Procoagulant Microparticles in Mediating Complications and Outcome of Acute Liver Injury/Acute Liver Failure.
Other applications for ISADE that require additional study include the potential for broader applications of patented assays in disease detection, drug discovery, drug development, and research.
Comparative Biochemical Characterization and Advantages of Spray-Dried Plasma vs FFP